Special Education Programs and Services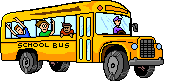 Special Education programs and related services are available to all Bedford County School students who have been identified as meeting Federal State eligibility criteria and for which IEP-Teams have determined the student's needs cannot be met in the regular program without Special Education intervention.
Special Education services are provided at no cost to parents and are designed to meet the unique needs of the student. Referral for evaluations for Special Education services are frequently initiated by school staff, but can also be initiated by parents.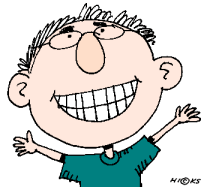 Bedford County Child Find
Parents who suspect their child requires an evaluation to determine eligibility for Special Education services, should contact the principal at the student's home school or the Special Education Supervisor.

If you are the parent of a preschool child between the ages of 3 - 5 and you have concerns about an area of your child's development, you are encouraged to call to schedule a preschool screening for your child. Screening will include the areas of vision, hearing, fine motor, gross motor, speech/language, and cognitive functioning as needed.
Call 684-3284 Ext. 2218 for an appointment!
Useful Websites for Special Education Staff Members
Easy IEP: https://go4.pcgeducation.com/tnbedfordiep
TN Department of Education, SPED: http://www.state.tn.us/education/speced
Special Ed Connection: http://www.specialedconnection.com
Useful Websites for Parents
Tennessee Disability Pathfinder: https://vkc.mc.vanderbilt.edu/vkc/pathfinder/


Accessibility Guidebook (October 2018)
https://www.tn.gov/content/dam/tn/education/testing/tst_accessibility_guidebook.pdf?mc_cid=9788d965dc&mc_eid=1aa60792c5